☼ ☾ ☆ ♥ ☼ ☾ ☆ ♥ ☼ ☾ ☆ ♥ ☼ ☾ ☆ ♥ ☼ ☾ ☆ ♥ ☼
♥♥­­­­­­­­­­RIP dear Isabeau❤Sophie♥♥
♥♥RIP dear Randy♥♥
What is life? It is the flash
of a firefly in the night. It is
the breath of a buffalo in the
wintertime. It is the little
shadow which runs across
the grass and loses itself in
the sunset.
Crowfoot - Blackfoot Chief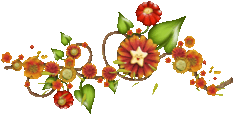 NEVER LET ANYONE TELL
YOU WHO YOU ARE!
Follow your own heart and don't
let what others say or think get in
the way of your path and happiness.
Never let anyone tell you who you
are nor define you..they do not have
that right or knowledge about you.
You are the one who knows your
HEART. ♥ By Animikeeg
☼ ☾ ☆ ♥ ☼ ☾ ☆ ♥ ☼ ☾ ☆ ♥ ☼ ☾ ☆ ♥ ☼ ☾ ☆ ♥ ☼
------♥♥------ Put This
----♥♥-♥♥---- Ribbon
---♥♥---♥♥--- On Your
---♥♥---♥♥--- Page If
---♥♥---♥♥--- You're
----♥♥-♥♥---- Against
-----♥♥♥------ Animal
----♥♥-♥♥---- Abuse.
---♥♥---♥♥--- Thank You

I have carried a heavy load on my back ever since I was a boy. I realized then that we could not hold our own with the white men. We were like deer. They were like grizzly bears. We had small country. Their country was large. We were contented to let things remain as the Great Spirit Chief made them. They were not, and would change the rivers and mountains if they did not suit them.
~ Chief Joseph – Nez Perce
Only to the white man was nature a wilderness and only to him was the land 'infested' with 'wild' animals and 'savage' people. To us it was tame, Earth was bountiful and we were surrounded with the blessings of the Great Mystery.
~ Black Elk, Oglala Lakota Sioux (1863-1950)